2023 DoggieRescue Calendar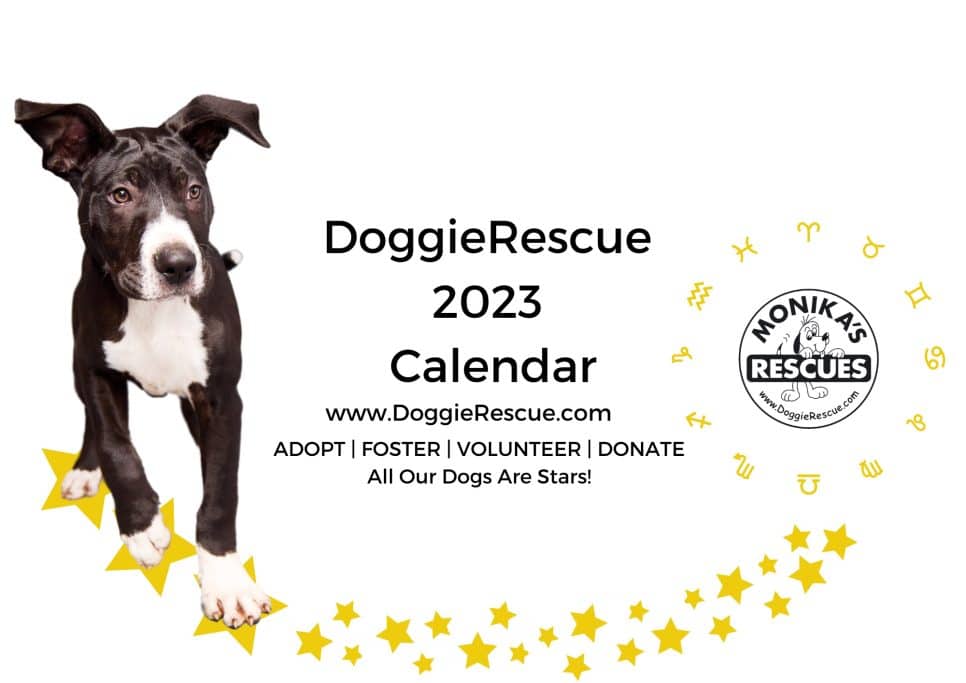 Calendars are $20 each plus postage.
Discounts for orders of 20 or more.
All proceeds go to DoggieRescue.
Out now !!
Order now - as always stocks are limited.
This year's calendar is focused on astrology and our dogs are representing the different zodiac signs. Our volunteer photographer, Dave Pigeon from The Dog's Pyjamas, has perfectly captured the different faces and emotions of our resident dogs, like our cover boy Marley (above) who has Cerebellar Hypoplasia, a condition where his cerebellum has not developed properly.
Marley is excitedly running through the stars on the covers to show you the other stars of the calendar, such as gorgeous Gizmo. A kind and sensible Virgo, Gizmo is very loyal to his friends!

1. Buy on-line
Simply click on this link and order on line
2. Buy from our Shop
Just drop in to our shelter in Ingleside to buy your calendar in person. Opening days and times can be found on our Contact Us page.
3. Order by Phone
Just call us on 02 9486 3133
4. Buy from the Cottage Animal Hospital
16 Ross Street, North Parramatta
5. Buy from Collaroy Veterinary Hospital
1185 Pittwater Rd, Collaroy NSW 2097
6. Buy from Le Bayview Café Bistro
1714 Pittwater Rd, Bayview NSW 2104
Did you know we also have Rabbits and Guinea Pigs for adoption?
Click here to find out more about adopting or fostering, and how you can apply to take one of our rescue pets home!
Did you know that in addition to donating to us, you can also sponsor a pet, leave. a bequest, or sign up as a DoggieRescue.com Life Saver? Click here to learn more.
Rescuing pets means there is always a lot of work to do. Join our dedicated team of volunteers who are always in desperate need of extra hands to help care for our doggies, cats and other pets. Click here to read more about how you can help.
Seen a pet on our site that you would like to provide a loving home for?  Click here to start the adoption process.
Read our latest Doggierescue.com E-Magazines!
DoggieRescue.com is lucky to be able to offer dog walking with our rescue dogs to the public.  Click here to find out how it works and when dog walking is available.
Follow us
on social media
Check out our latest breaking stories on new pets and recent adoptions on our Facebook, Instagram and Twitter feeds!
Subcribe to THE DoggieRescue.COM
Monthly Magazine

Sign up to receive the latest DoggieRescue.COM e-Magazines
Simply enter your name and email below and you'll be notified of the next edition of the monthly magazines in your inbox
5 Simple Steps to Adoption

There are just five simple steps you need to take in order to adopt one of our beautiful pets.  To find out more or to get the ball rolling click on the links below!
Dog walking
at DoggieRescue
DoggieRescue is lucky to be able to offer dog walking with our rescue dogs to the public.
For new walkers we ask that you bring ID and $25 for the one off registration fee.
Make sure you wear enclosed shoes with a good grip and dress to walk or run and maybe get a little dog hair on you!
We continue to practise social distancing onsite and have plenty of hand sanitizer ready for you.
We look forward to seeing you!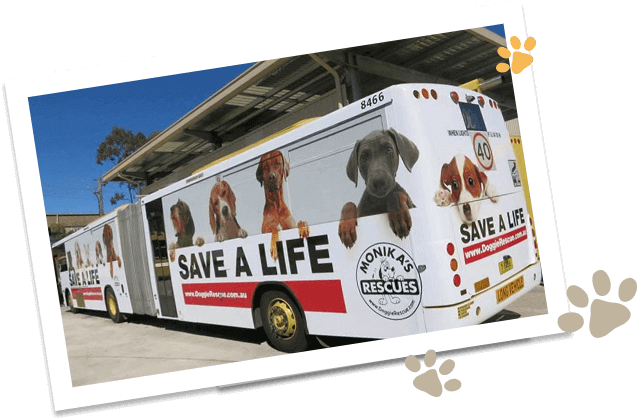 Find out about when and where you can meet and greet DoggieRescue.com staff, volunteers, and (most importantly) some of our doggies.