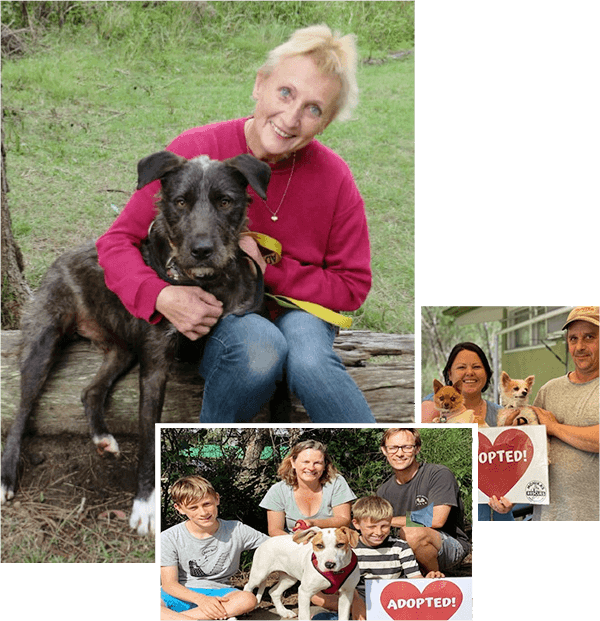 To adopt any pet from our site there are 5 simple steps you must take.
It is important that you understand the process as we are passionate about finding the right homes for our pets.
Our questionnaires are designed to let us find out more about you, your family, and your lifestyle, so that we can help you find the right pet.
To read about the 5 steps click here.
Pets rescued from the pound are microchipped, heartworm tested and vaccinated by a veterinarian, who also gives them a basic health check and provides us with an estimate of their age.
The pets are desexed (if required) and given any additional veterinary treatment to return them to good health.
All of the rescued pets are then cared for, awaiting adoption into a permanent loving home.
Once the pets have completed 8-10 days quarantine (so we can observe them for any illnesses they may have picked up) they stay at our shelter, Doggiewood at Ingleside in the northern beaches of Sydney until they are adopted or can be placed into a foster home.
We have up to 200 dogs, plus cats, rabbits and guinea pigs up for adoption at any time. They are all featured on this site. Over a year we save about 500 dogs.
We ask re-imbursement for the basic desexing, vaccination, microchipping and heartworm testing only - generally between $400 and $600 for dogs, and less for other pets.
NO KILL Policy
Monika's DoggieRescue has a NO KILL policy so all pets we get from the pound are re-housed or stay with us for their life. This policy includes accepting former DoggieRescue pets back if their owners discard them.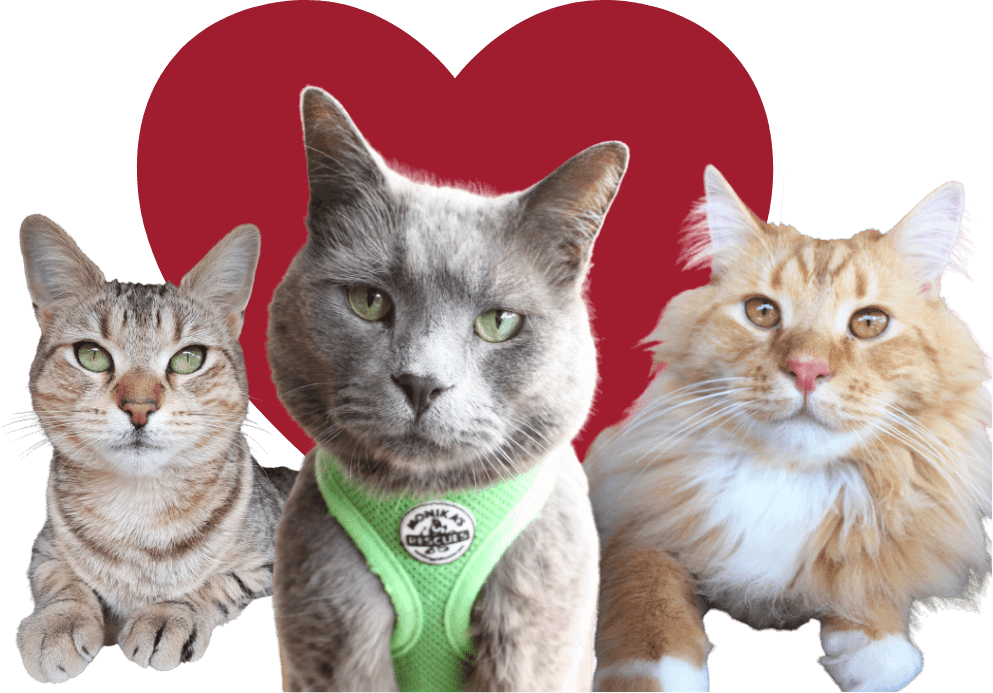 NO KILL Policy
Doggierescue.com has a No-Kill policy. We will house all pets we rescue for as long as it takes to find them a loving and permanent home.
Full Return Policy
DoggieRescue stands by their dogs for life. We take our Doggierescue.com dogs back at any stage, however there is no refund and we do not charge a surrender fee.
Health Check Policy
All DoggieRescue pets are desexed, vaccinated and heartworm protected as appropriate, prior to adoption. They have also been vet-checked to confirm general good health. However, DoggieRescue cannot guarantee the absence of any incubating illness such as kennel cough (a flu type illness common to dogs that have been in the pound environment, which is simply treated with antibiotics and a few days of bed rest) or any congenital health problems to which some breeds are prone.
The cost of all veterinary treatment subsequent to the day of adoption must be borne by the new owners.
Desexing Policy
DoggieRescue only has desexed pets for adoption so we only have expertise in matching up with desexed pets. For this reason we do not adopt to families where pets are not desexed.
'Dogs Should Be Part of the Family' Policy
We believe that dogs are happiest and most settled when they are integrated into the family. Many of the DoggieRescue dogs haven't had the happiest of starts, and our policy is to re-home them in an environment where they will truly become a loved and participating member of the adopting family.
For this reason, we look for adopting families where the dog will be allowed access to at least part of the house while family members are home, and where the dog is able to sleep indoors - at least in the laundry or internal garage. For people who intend to sleep the dog outside in a kennel or other outside bed, or who intend to keep the dog permanently outside, a DoggieRescue dog is not for you.
'Pets are not to be bought on behalf of others or as a surprise' Policy
DoggieRescue.com does not engage in the purchase of pets as gifts for others or as a surprise, without their direct involvement. It is most important that the whole family with any current pets are present to make the selection of a DoggieRescue pet.
'Fully Fenced Up Yard' Policy
A good number of the dogs at DoggieRescue ended up at the pound simply because they escaped from home, (often habitually!), so good security is absolutely paramount.