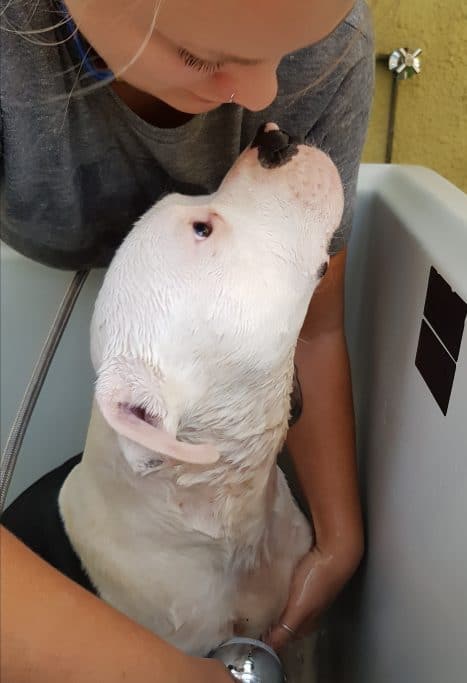 As a foster parent you commit to care for the cat or dog in a loving and safe environment until a permanent home is found.
Fostering duration can vary from a few months to up to a year or so. Please note that puppies and highly desired dogs are not placed in foster care.
Even though foster care is temporary, it can be a long term commitment, and you will need to:
Have suitable experience with the type/needs of the dog or cat and be prepared to housetrain if required (we will provide advice on how to do this)
Contact your Foster Coordinator on a fortnightly basis (phone or email)*
To assist with the possible adoption of the pet by meeting with potential owners at our shelter at Ingleside, Sydney and providing relevant information on the animal, its temperament and needs. Appointments are usually booked for weekends.
Pay $200 deposit (refundable when pet is adopted or continuous if you remain fostering)
Advise us of any health issues or injuries and get approval from DoggieRescue.com prior to incurring any veterinary costs
Be prepared to keep the dog or cat until it finds a home
Your Foster Coordinator will be based as close to you geographically as possible and is an experienced pet owner/handler able to offer or seek advice on any training/behavioural issues. This person will also field all initial enquiries about the pet.
HELP US SAVE A LIFE NOW!
If you are interested in becoming a Foster Carer please contact DoggieRescue on 02 9486 3133. All Foster Carers need to complete the Foster Questionnaire form to help us find the right foster dog for you.