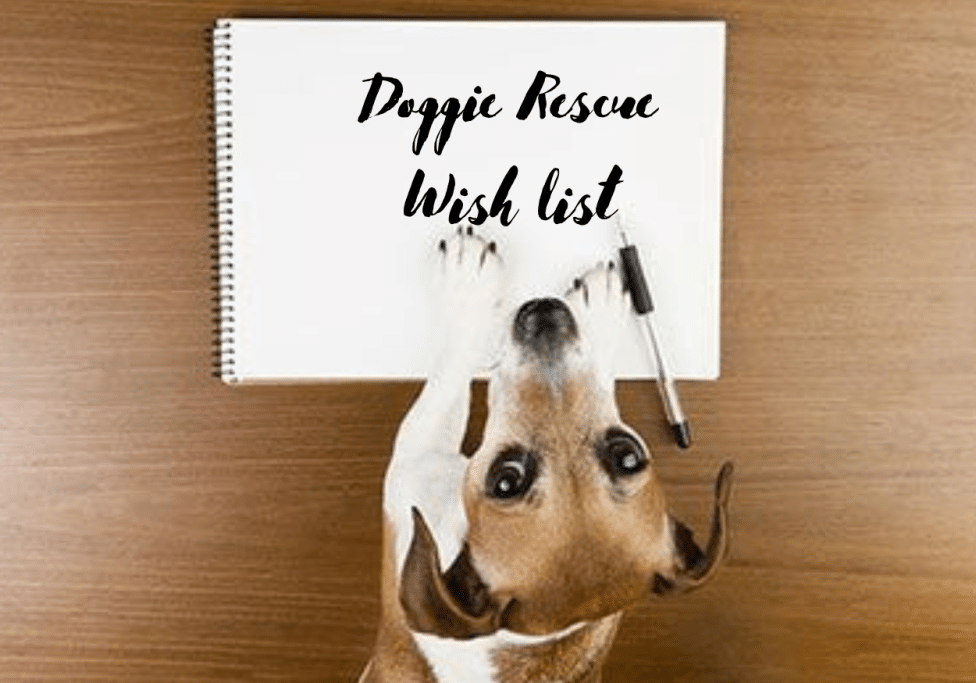 If you are unable to foster or volunteer directly but are still looking for a way in which to help DoggieRescue, you may be able to assist with the donation of goods listed below, to make the lives of our doggies and carers a little easier.
If you can help out with any of the items listed below, we'd love to hear from you!
Our current wish list items – updated 11th October 2023
Fish Oil capsules
Medium / Large disposable latex gloves
Cleaning Products – Laundry Powder / Laundry Liquid; disinfectant; Dishwashing Liquid
Ikea Laundry Bags
Hemp Oil for pets
Splash Pools for cooling off!
Treats for the doggies! We especially need chews for the dogs to chew overnight such as pigs ears, hooves, antlers (no rawhide please).
Cleaning Products
Domestos
Toilet paper
Washing line pegs
Heavy duty garbage bags – large sizes
Ikea/Bunnings shopping bags for laundry
Eucalyptus oil for cleaning
Laundry powder / liquid (better for top loaders)
WD 40
Methylated Spirits
Dog accessories
Poopa Scoopa with long arm
Fencing panels eg pool fencing
Colourbond sheets
Poo trolley (crate on wheels)
Dog fencing wire (small diameter)
Heavy duty trampoline beds
new and good condition 2nd hand dog toys
new and good condition 2nd hand soft sided dog beds – all sizes but particularly small
Kongs – new & used
Interactive food toys
Polar fleece for our dogs bedding, large sizes –  so soft and warm (and quick to wash and dry!)
Food
Hills Prescription Diet i/d (Tins)
Fish oil capsules (any brand)
Veggies for doggie dinner eg carrots, potato, sweet potato, broccoli, apples, pumpkin, turnips, zucchini etc
Puppy milk (lactose free) – Available from many supermarkets, vets, or larger pet shops
Raw bones
Flat durable dinner plates
Other needs
New or washed un-cancelled stamps to reduce our postage costs
Cable ties
Perspex sheeting
Veterinary/medical supplies
Micropore tape
Sticky crepe bandages
Gauze swabs
Heartworm and flea products
Flea and tick products like NexGard and Bravecto
NexGard Spectra for Dogs over 25 kilo
---
What we CANNOT use (and costs us money to dispose of)
Sheets/doonas/pillow slips/heavy blankets/quilts/towels (we have enough)
dog accessories, coats and  toys in poor condition.