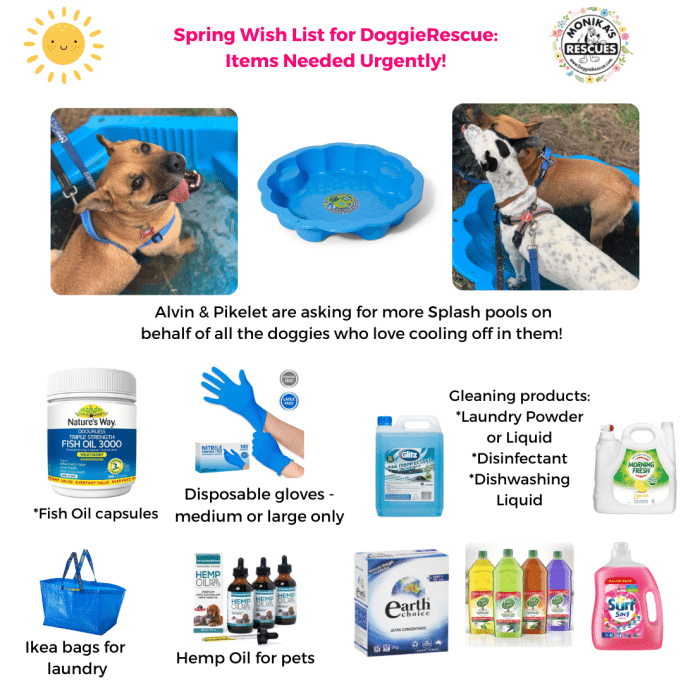 Here is an updated list of the urgent "wish list" items for our DoggieRescue doggies!
Fish Oil capsules
Medium / Large disposable gloves
Cleaning Products – Laundry Powder / Laundry Liquid; disinfectant; Dishwashing Liquid
Ikea Laundry Bags
Hemp Oil for pets
Splash Pools for cooling off!
All donations, no matter how small, welcomed and can be dropped off or delivered to our shelter at 2 McCowan Road, Ingleside NSW 2101.