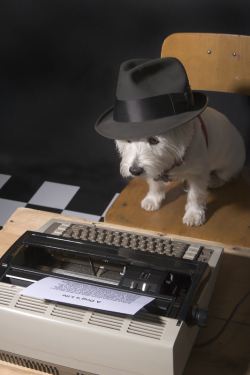 There are millions of pets in Australia and the majority of them spend their entire lives in kind and loving homes where they are treated as one of the family.
Some pets though are not as lucky. Whether they are carelessly lost or cruelly abandoned, DoggieRescue.com provides a lifeline for hundred of dogs, cats, rabbit and guinea pigs every year. It is for these unfortunate animals that DoggieRescue.com exists.
DoggieRescue.com gives all these ex-pound dogs a second chance in life.
Despite providing this service DoggieRescue.com receives no public funding, relying entirely on public donations. It costs over $1m per year to run DoggieRescue.com.
Legacies are very important to our current income, and this page will tell you how you can help by leaving a legacy in your Will for the pets who will find their way to us in the future. (Of course, while you're thinking about this important issue, why not consider making an online donation or buying some of our fabulous merchandise. Every little bit helps you know!!)
Why you should put your affairs in order
It is not always easy to think about making your Will, but it is the only way you can be absolutely sure that your Estate will pass to those who you wish to benefit and that you can choose the person who will look after your affairs. By leaving clear and precise instructions about the disposal of your Estate, you will also save your loved ones from unnecessary distress at a time when they are least able to cope with it.
In case you are still not convinced ….
If you do not leave a valid Will, you are said to die 'intestate'. Your estate will be divided according to legislation. No part of your estate will go to a charity if you die intestate, so whatever you may have 'said' about leaving a gift to a charity, the only way to ensure this will happen is by including a bequest to the charity in your Will.
If you would like to leave a legacy to DoggieRescue you can include the following paragraph when making or updating your Will :
"I leave $ _______ to DoggieRescue.com ABN 49 098 918 471 for its general purposes and I direct that the receipt of the secretary, treasurer, or other proper officer of that organization is a sufficient receipt for my Trustee and that my Trustee is not obliged to see to the application of this bequest."
The above wording may need to be adapted for your particular circumstances. For example you may wish to leave a percentage of your assets to DoggieRescue.com rather than a lump sum, or perhaps a particular valuable asset, such as shares, an antique, or real estate.
You should seek legal advice before using it.
Thank you for supporting DoggieRescue. If you are considering leaving a bequest to DoggieRescue.com or you would like any further information do not hesitate to contact us on (Phone) 0429 0444 84 or by e-mail Monika@DoggieRescue.com.au.